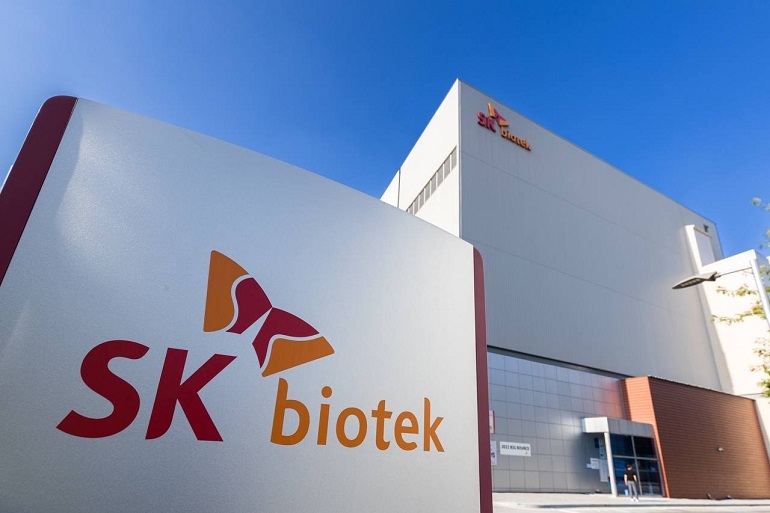 – SK Biotech starts operation of new factory (M3)… Increase in orders from global pharmaceutical companies and prepare for new volume
– Doubled production capacity and sales after M4 expansion in '24… Increasing the high-value drug pipeline
– SK Co., Ltd. significantly strengthens CDMO productivity and quality… Fostering business as a global top-tier CDMO
SK Co., Ltd. (CEO Dong-Hyun Jang, Vice President) will expand its domestic production capacity for its CDMO (Contract Development & Manufacturing Organization) business and strengthen its global market penetration.
SK Corp. announced on the 4th that SK Biotech, a sub-subsidiary of CDMO, completed the expansion of a new factory in the Sejong complex in September and started operation. SK Biotech is a subsidiary of SK Pharmteco, a global CDMO integrated corporation, and SK holdings 100% stake in SK Pharmteco.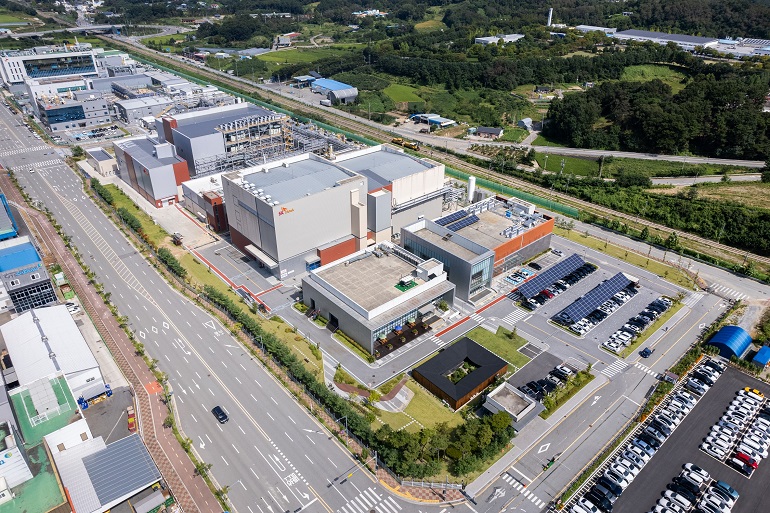 <sk바이오텍 세종공장="" 전경=""></sk바이오텍>
The SK Biotech production plant located in Myeonghak Industrial Complex in Sejong City has increased its production capacity by more than 50% from about 190㎥ to about 290㎥ through this expansion. This is a scale capable of producing 150 tons of raw materials per year. SK Biotech invested about 56 billion won to respond to the increasing orders, and recently completed the M3 plant after about two years of construction from 2020.
With this expansion, SK Biotech's annual maximum sales are also expected to increase more than 1.5 times from about 150 billion won last year to about 220 billion won. SK Pharmteco, an integrated CDMO corporation, recorded sales of about 83 billion won last year, and is evaluated as the world's fifth-largest synthetic drug CDMO. SK Pharmteco expects to exceed 1 trillion won in annual sales within two to three years after the expansion of facilities in the US and Ireland, including SK Biotech, is completed.
SK Biotek produces high-value-added raw materials such as diabetes treatment, reflux esophagitis treatment, and central disease treatment, and exports them to the United States, Europe, and Japan. In the case of core products, orders for core products have increased by about 20% or more every year since 2015, as major global pharmaceutical companies have recognized their ability to produce high-quality raw materials.
The reason why global pharmaceutical companies are increasing their orders is because of SK Biotech's continuous process technology and high quality management capabilities, which are one of the best in the industry. Continuous process technology is a technology that produces products in a continuous flow without interruption at each process step through automation.
Based on these operational and quality control capabilities, SK Biotech's Sejong plant has been awarded 'excellent pharmaceutical manufacturing and quality It has been certified as a 'current Good Manufacturing Practice (cGMP)' facility. In addition, it has secured global competitiveness in the field of safety and environment by securing ISO 14001, an international standard for environmental management, and ISO 45001, an international standard for safety management.
SK Biotech CEO Hwang Geun-joo said, "SK Biotech has been growing with high trust from global pharmaceutical companies based on differentiated technology and quality management capabilities. We will grow into a global representative CDMO," he said.
Meanwhile, SK Pharmteco, a global CDMO integrated corporation established by SK Co., Ltd., has strengthened its global competitiveness by establishing production plants in the United States and Europe (Ireland, France) as well as Korea. In 2017, SK Holdings acquired the Bristol-Myers Squibb (BMS) Ireland plant (now SK Biotech Ireland), a global pharmaceutical company, and CDMO Ampac (AMPAC) in the US in 2018 to establish a global production system. SK Biotech Island and Ampac in the US were combined to establish SK Pharmteco. After that, in March last year, it acquired Yposkesi, a French Cell & Gene Therapy (CGT) CDMO, and in January of this year, it became the second largest shareholder of CBM, a CGT CDMO in the United States.